New Trade deal signed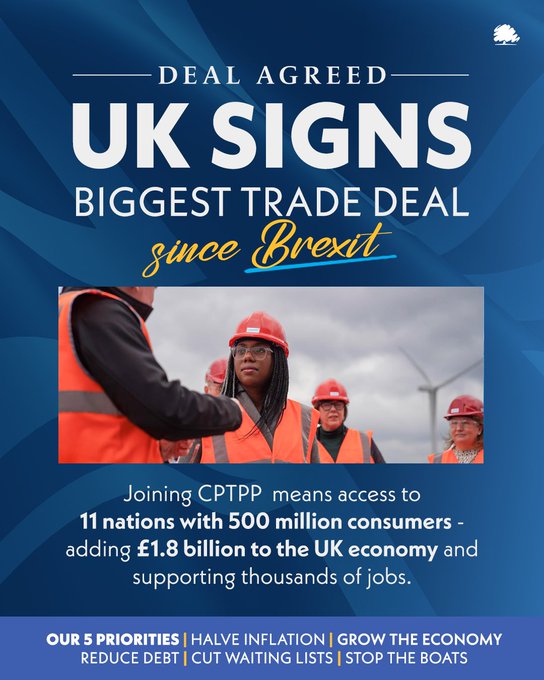 It has been announced that the UK will join the Comprehensive and Progressive Agreement for Trans-Pacific Partnership. This will be the biggest trade deal since Brexit – boosting UK exports by £1.7 billion, creating better paid jobs as we grow our economy.
Following 21 months of negotiations, the UK government has now we signed an agreement to become the first European country to join the CPTPP bloc. This will open up British businesses up to an area with 500 million people and a market worth £11 trillion.
This deal will benefit British businesses of all sizes, in all corners of our United Kingdom, and help deliver on our promise to grow the economy.