MoD Defence intelligence update summary on the situation in Ukraine at 29th April 2023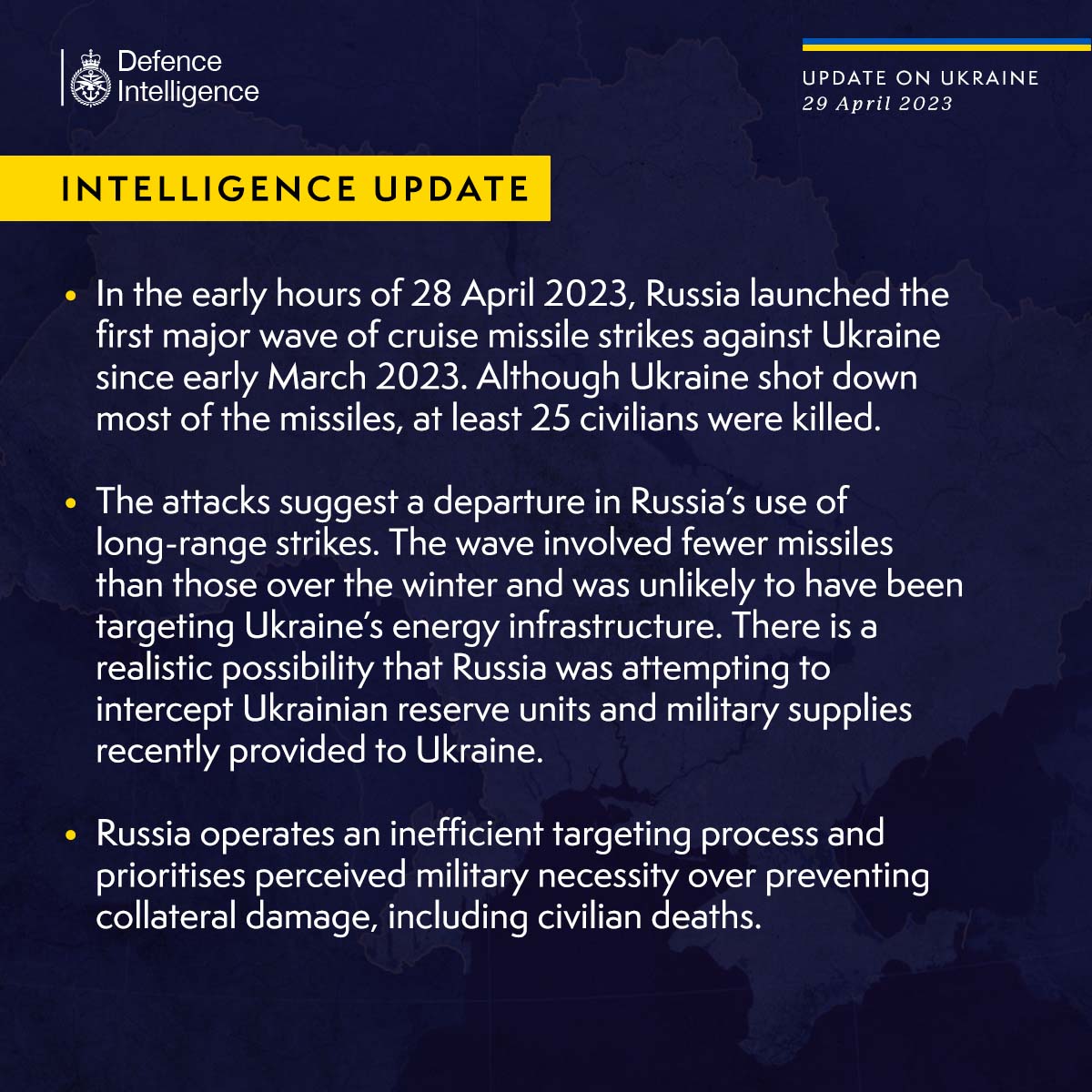 At least 25 innocent Ukrainian civilians, including five children, were killed in these attacks yesterday.
23 people, including four children, were killed in an attack that hit a block of flats in the central city of Uman, according to local officials.
And a woman and her three-year-old daughter were killed in the city of Dnipro, according to the local mayor.
Rest in Peace.