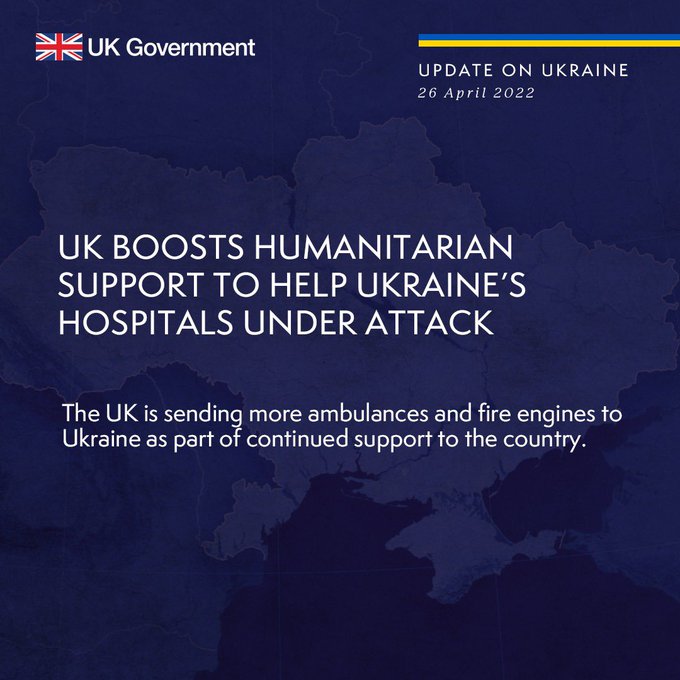 The UK will continue to do everything in its power to support Ukraine's fight against Putin's brutal invasion of Ukraine, which includes deliberate attacks on hospitals and indiscriminate targeting of civilians.
That is why we are boosting our humanitarian support to Ukraine, sending new ambulances, fire engines and funding for health experts to better equip the Ukrainian people to deliver vital healthcare. This is on top of new trade measures that will see tariffs on all goods from Ukraine cut to zero, providing much-needed economic support.
Britain stands unwaveringly with Ukraine in this ongoing fight and is providing military, humanitarian, and economic support to make sure Putin's brutal invasion fails and Ukrainian lives are saved.