Britain to rejoin Horizon
Great news: satisfactory terms have finally agreed for Britain to rejoin the EU Horizon programme.
This is one of the best parts of the EU, and if the rest of the European Union's activities were as successful and as popular with the people affected by them as Horizon is, there is no way the British people would ever have voted to leave.
Sadly the agreement to rejoin this programme was held up for years because the EU used it as a hostage in the Northern Ireland trade negotiations. One of the many benefits of the Lisbon Framework is that it finally removed that blockage.
Well done to the Prime Minister for an important step in rebuilding our relationship with the EU as friends and neighbours outside the bloc. Great news for British and European science.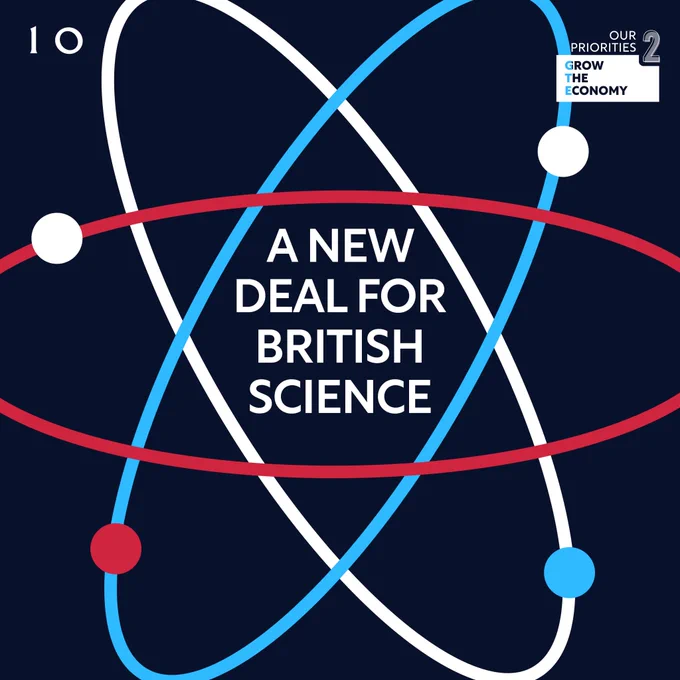 Update from CCHQ on this:
"Today the Prime Minister will set out a new deal enabling UK scientists to take part in the world's largest research collaboration programme, Horizon, helping to cement the UK as a science and technology superpower and grow the economy.
Innovation has long been the foundation for prosperity in the UK, from the breakthroughs improving healthcare to the technological advances growing our economy.

That is why we have worked hard to secure a new deal with the EU to enable UK scientists to take part in Horizon – the world's largest research collaboration programme, unlocking unparalleled research opportunities. The Prime Minister has also secured new financial terms to protect the taxpayer.

This deal will support thousands of new jobs in research and help deliver on our promise to grow the economy."