The PM's Statement following the Supreme court ruling
This is what the PM posted on X, formerly Twitter about today's Supreme Court ruling on the Rwanda policy. He has also made a speech and I will be posting the full text of that speech here.
The PM's social media post reads as follows:
"Following today's ruling, I'm taking the extraordinary step of introducing emergency legislation to confirm Rwanda is safe.
I will not allow a foreign court, like the European Court of Human Rights, to block these flights.
Here's the plan."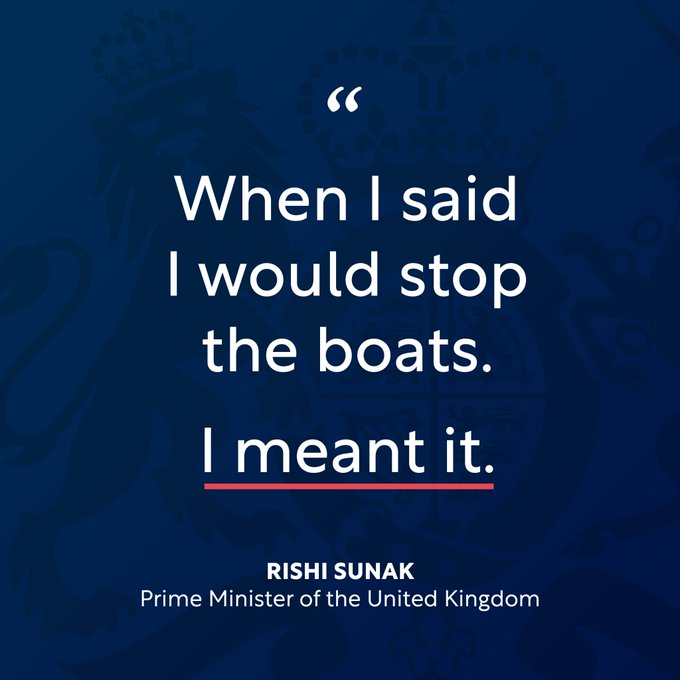 "We need to end the merry-go-round.
We've been working on a new international treaty with Rwanda and we will ratify it without delay.
We'll provide a guarantee in law that those who are relocated from the UK to Rwanda will be protected against removal from Rwanda.
I will not take the easy way out.
I am prepared to change our laws and revisit those international relationships to remove the obstacles in our way.
If the ECHR chooses to intervene against Parliament, I am prepared to do whatever is necessary to get flights off.
The British people expect the boats to stop. Whatever our critics might say, we're making progress:
Small boat crossings to the UK down by a third
20,000 illegal migrants returned this year
50 hotels housing illegal migrants closed
We need to stop the boats and the Rwanda policy is an essential part of the deterrent.
The Supreme Court has today confirmed that removing asylum seekers to a third safe country is lawful.
People need to know that if you come here illegally, you will not get to stay."
Rishi Sunak
Prime Minister