At the election, Britain voted for strong leadership, a clear economic plan and a brighter, more secure future – I will not let you down.
It is thanks to your support that we are able to put Conservative policies into action: a clear plan to reduce the deficit, lower taxes for hardworking people, strong defence, and dignity and security in old age.
In contrast, the Labour Party have moved even further to the left. In just two months they have confirmed that if given the chance to govern again they would borrow more money, spend more on welfare, and even print money to pay for it.
Meanwhile, we are getting on with the job of delivering what we said we would do at the election: providing security at every stage of people's lives.
We simply cannot let Labour back into power. Please donate today and let's protect our country now and into the future.
Whatever you give will make a real and lasting difference to our campaign to secure Britain's future.
With thanks and best wishes,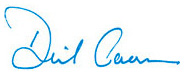 David Cameron
PS Thank you very much if you have already donated – your contribution will be a huge help to our campaign.
---
Promoted by Alan Mabbutt on behalf of the Conservative Party, both at 4 Matthew Parker Street, London, SW1H 9HQ