Yesterday's front page headline from "The National" which is a pro-independence newspaper in Scotland: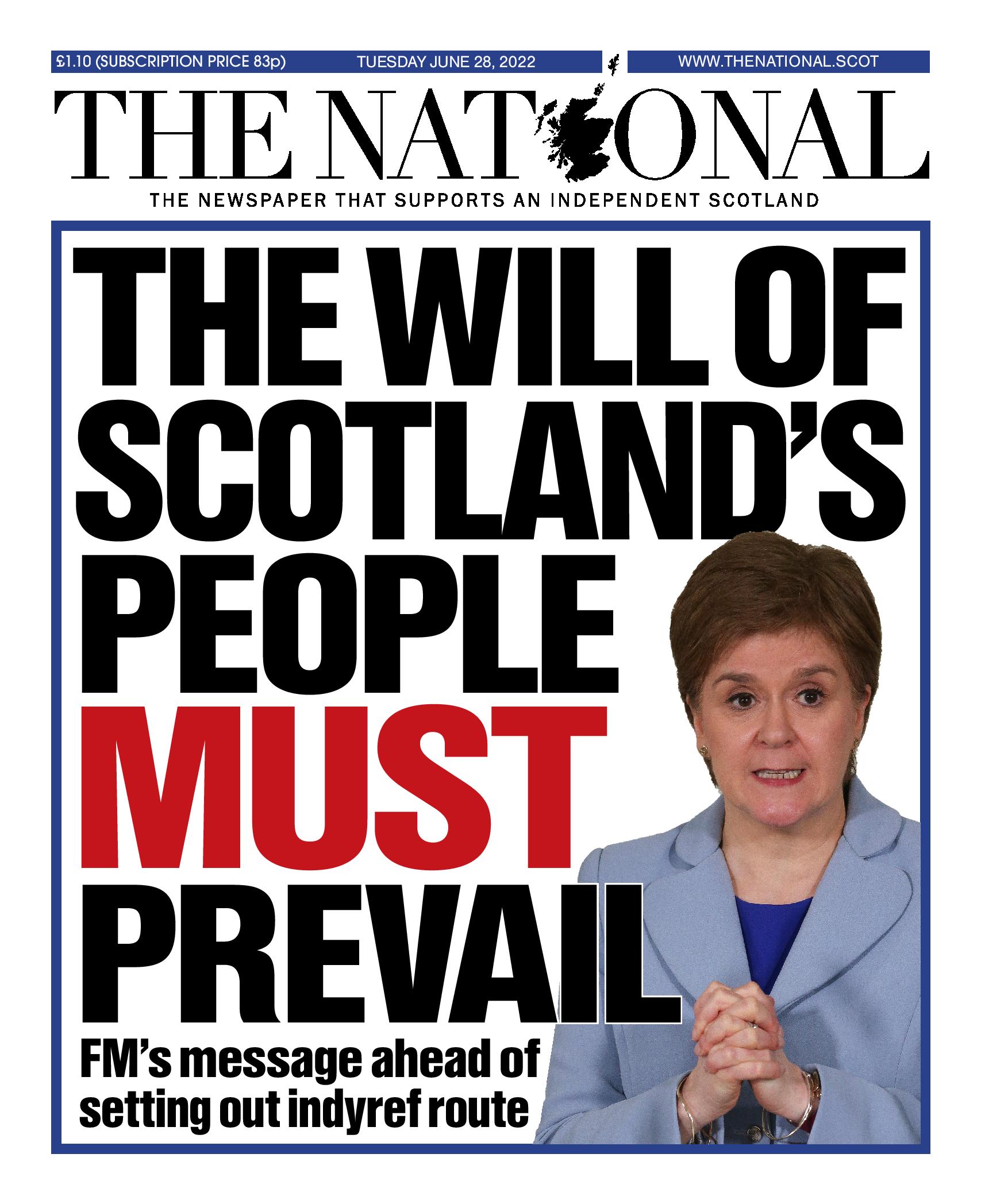 I agree. The will of the Scotland's people, who voted by 55% to 45% that Scotland should remain part of the UK in what both sides agreed was a once-in-a-generation vote, should prevail.
So should the wishes of the Scottish people about whether there should be another referendum: an opinion poll in the Daily Record suggests that 60% of scots do NOT want another Independence referendum before the end of next year, against just 29% who do.