My wife and myself took part in the two minutes socially distanced silence outside our doorsteps this morning at 11am as I am sure millions of people will have done around Britain.
The words from "For the fallen" will remain as true as ever - we will remember them.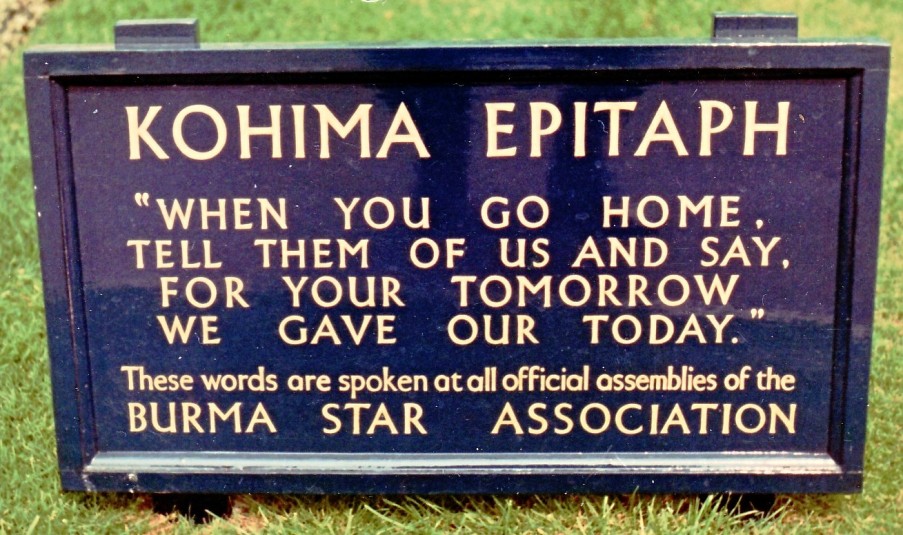 While setting up my blog post for today I found a moving piece posted on the internet five years ago by James Christie whose father had been a subaltern at the siege of Imphal - part of the campaign for which the memorial inscription has become known as the Kohima Epitaph.
Christie's father had described the heroism and sacrifice of Muslim soldiers under his command who lost their lives fighting for the free world against Nazi Germany's Japanese allies. The post was made just after an atrocity had been committed in France by Islamist extremists, which had provoked a backlash against all Muslims in some quarters.
Christie reminded us of the heroism and sacrifice of the Muslim soldiers who had given their lives while serving under his father's commend. It is as ridiculous to blame all Muslims for the crimes of Islamist extremists as it is to blame all Christians of the actions of terrorists like Anders Breivik or it would be to blame all atheists for the crimes of atheists like Stalin and Mao.
Today we should be remembering all victims of war - and we in Britain should remember that when this nation fought for the survival of civilisation, even when it seemed as though we fought alone, we were supported by people of all colours and creeds from all around the world.