I travelled down to Southend West yesterday in memory of the late Sir David Amess, one of the nicest men I ever met, to campaign for the excellent Conservative candidate Anna Firth as his successor.
I am sure there are many roads with the name, but the first road I started campaigning in was Beverley Gardens (readers with scanning electron microscope to hand may be able to read the name over my shoulder in the picture below) which brought back more memories - there is a road by that name on Jersey Farm estate in the first council ward I was ever elected to represent.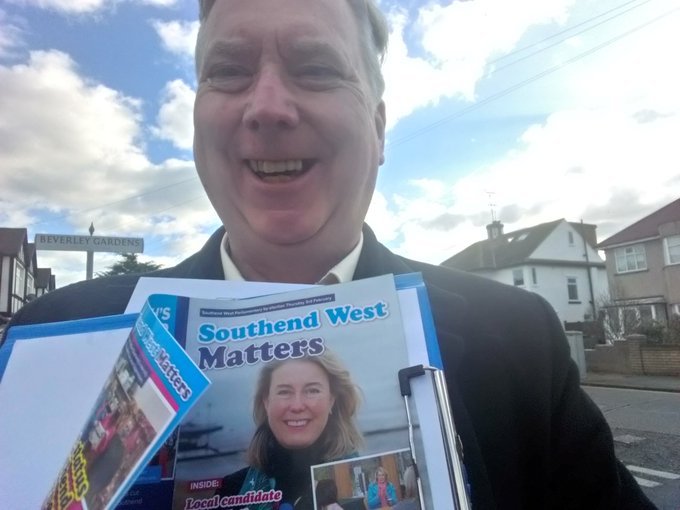 The first voter I met spoke very highly of Sir David even though he did not always agree with him. He had been waiting for six years for an operation and asked David Amess for help, which was forthcoming - David had helped him to get two appointments set up, Very sadly the second of those two appointments was on the day David was murdered.