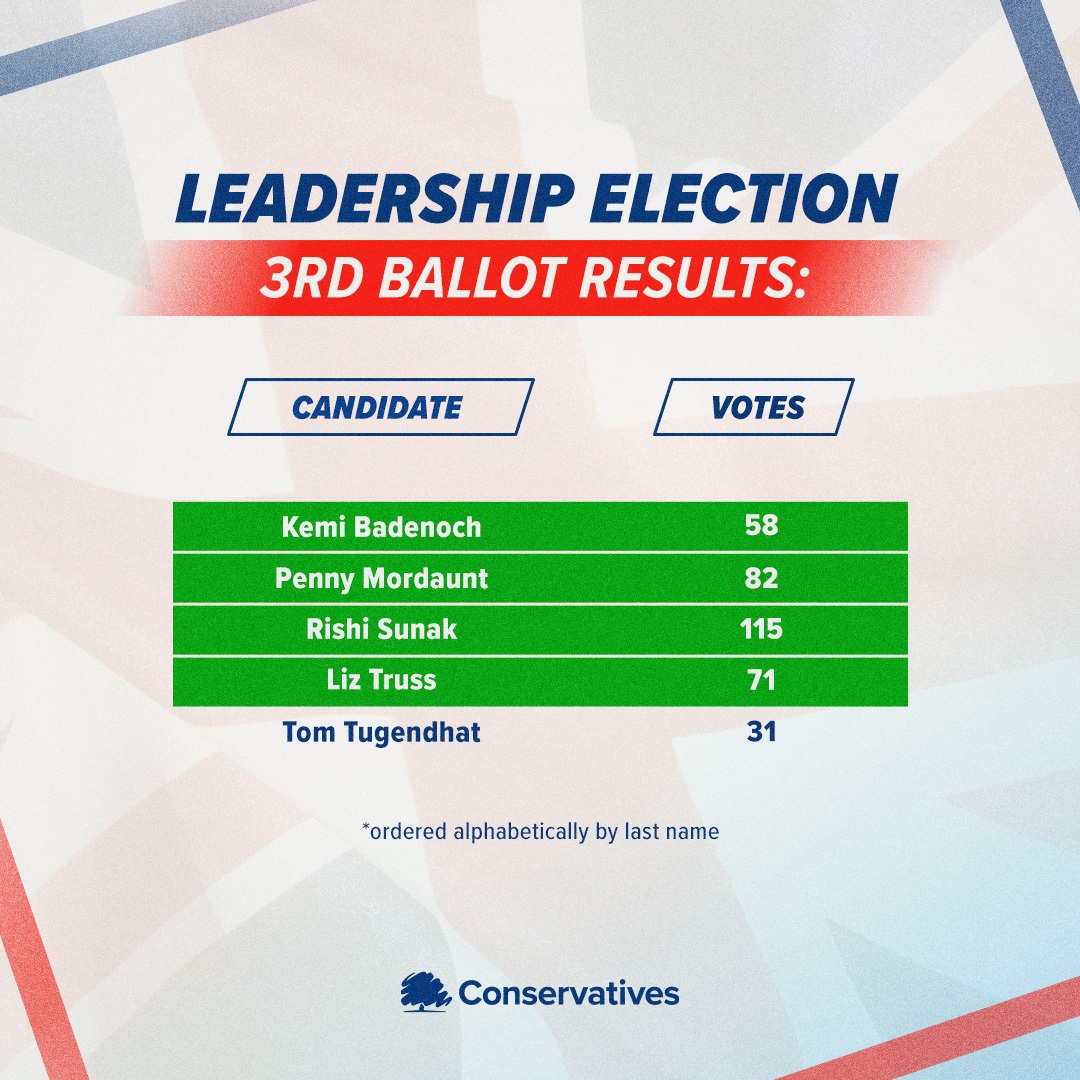 Rishi Sunak, Penny Mordaunt, Liz Truss and Kemi Badenoch now go forward to the fourth round.
Well done to Tom Tugendhat who fought a good, clean campaign emphasising the importance of integrity.
It is worth pointing out that it's now certain that the Conservatives are about to elect either Britain's third woman Prime Minister (the first two, Margaret Thatcher and Theresa May were also Conservatives) or second ethnic minority Prime Minister (the first, Benjamin Disraeli, was also a Conservative) and first non-white Prime minister,
Or just possibly both.
Labour hasn't ever elected a woman leader or non-white leader.
Labour talks endlessly about diversity but the Conservatives practice it - based not on closed shortlists but on merit.