Christopher Whiteside MBE is Conservative County Councillor for the Egremont North and St Bees Division of Cumbria County Council. The division includes St Bees, Bigrigg, Wood End, Moor Row, part of the Mirehouse area of Whitehaven, and surrounding countryside. He is also Chairman of the North-West region of the voluntary wing of the Conservative party. Chris lives and works in Copeland with his wife and family.
Sunday, May 16, 2021
Mote than 20 million people have now had their second COVID-19 dose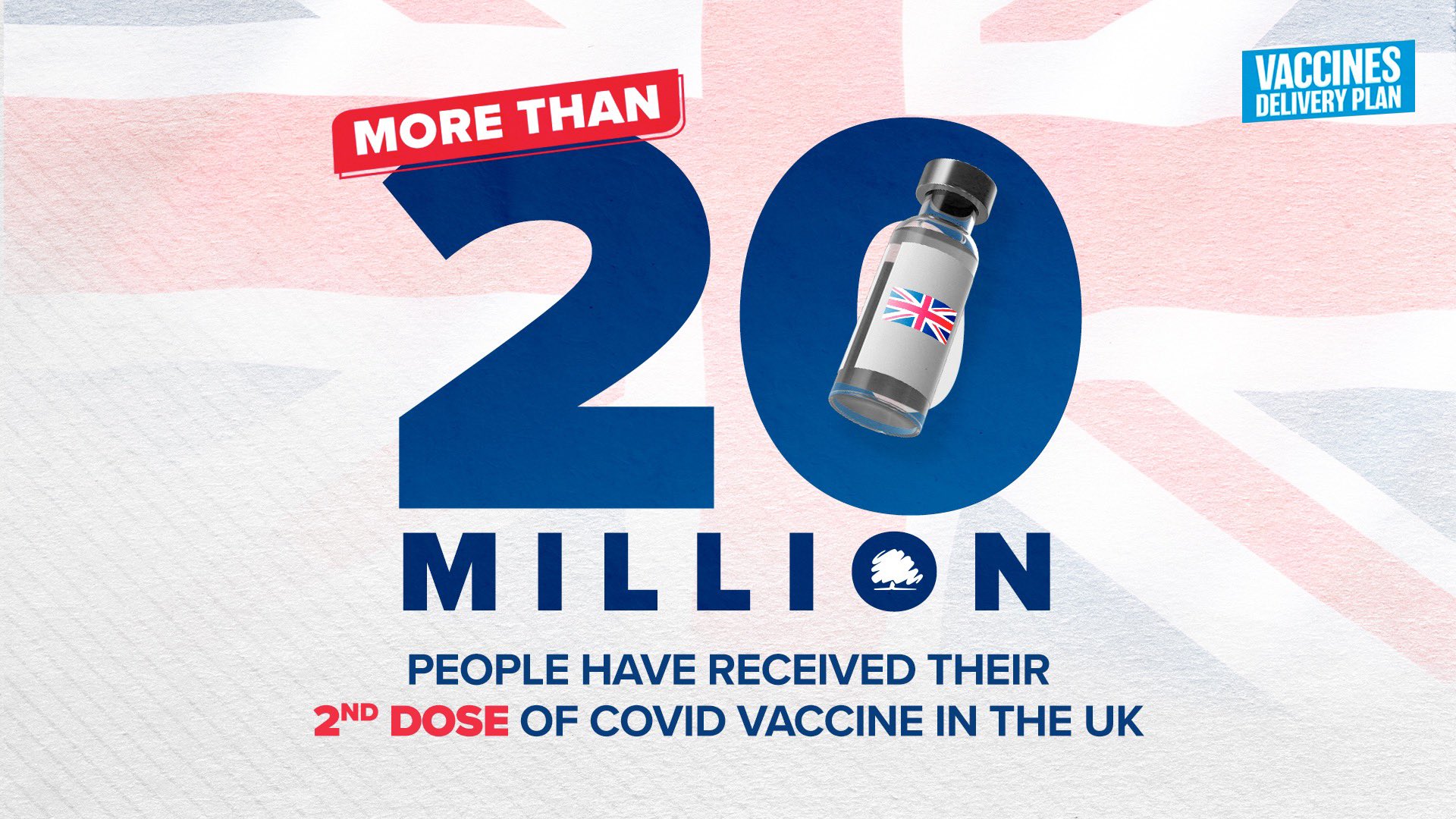 Fantastic progress continues with 20 million people fully vaccinated.
Here are the figures as of this evening: