Police Scotland have launched a criminal investigation into the finances of the SNP - the governing party in Scotland, remember, and the third largest party in the House of Commons. Some papers have covered this, here's one headline: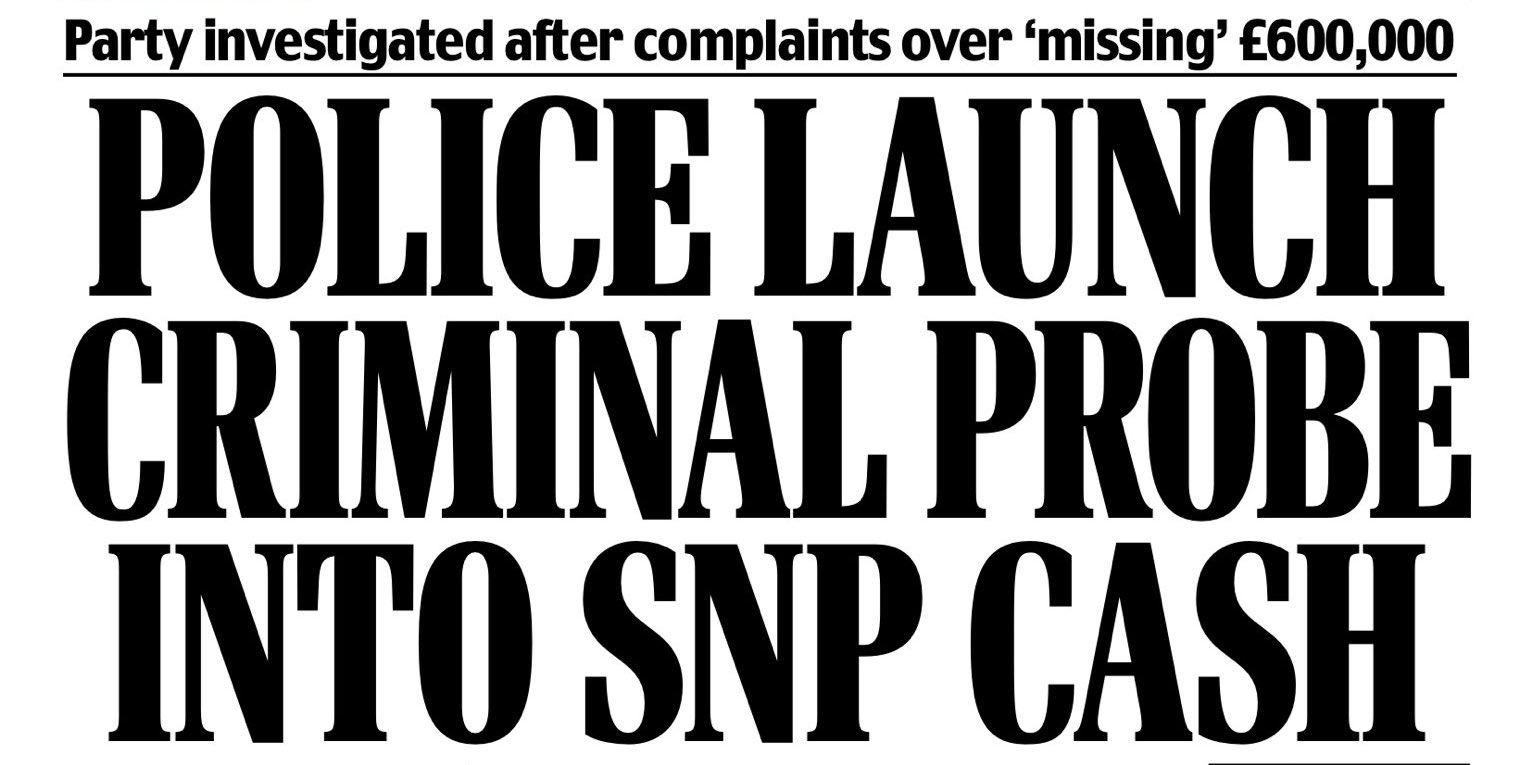 However, I am surprised that this had not had more attention.
If the police had launched a Fraud investigation into Conservative party funds it would be top story on all the news programmes and would get wall to wall coverage in all the papers. Ditto if such an investigation were launched into Labour party funds. Probably even if it were the Lib/Dems.