Two months ago the NHS in Cumbria was under enormous pressure. I don't think it is an exaggeration to say that without enormous efforts, often well beyond the call of duty, by many of the doctors, nurses and other people working in our hospitals and NHS services, our health service might have collapsed.
What a difference those two months have made. Thanks to the hard work of the entire community, both in the NHS and other essential services, and the vast majority of people who have carefully observed social distancing rules, the virus is in retreat.
I am told informally by local NHS sources that there are now fewer that ten in-patients being treated for COVID-19 in North Cumbria's hospitals.
This is fantastic news and brings us closer to the day when we can safely end the lockdown and have our lives back. As does the progress of the vaccination programme: 25,273,226 people have now had at least one dose of an approved vaccine.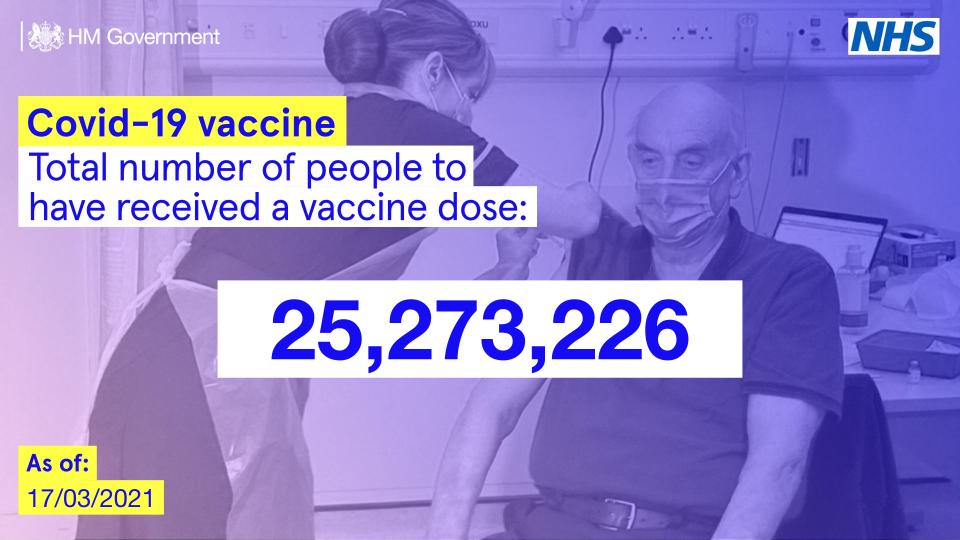 It's not quite time to break out the champagne. Forty percent of adult residents of the UK have now had at least one dose of an approved vaccine, but millions of us, including myself, who had it very recently still have to be careful because it takes several weeks after the jab before your immune system configures itself to provide the full protective benefit of the vaccine. And of course, although more than 25 million people have had at least one dose, only about 1.6 million have had both doses.
Several of our continental neighbour countries look likely to be threatened by a third wave of the coronavirus: and until it is under control everywhere in the world, we must not be complacent.
Nevertheless every vaccination dose and every fall in the numbers of cases and hospitalisations moves us closer to the stage when we can leave lockdown behind and start rebuilding our lives.