Greg Clark (right), shown here with Stephen Haraldsen when he visited Copeland last year, writes about the local elections:

Yesterday the Prime Minister launched our local election campaign for councils across England.
And in just a few weeks' time, millions of people have the chance to help choose the direction of our country for the next four years, working together towards something greater.
Across England, Conservative councils have shown that they can spend taxpayers' money wisely by delivering more efficient and effective local public services.
The local elections on Thursday 5th May are the opportunity to continue that progress and to go on delivering for millions of people over the next four years.
But we shouldn't leave it to chance. If you want a greater Britain, vote Conservative on Thursday 5th May.
Thank you for your support.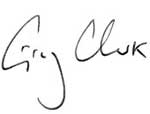 Greg Clark
Secretary of State for Communities and Local Government
---
Promoted by Alan Mabbutt on behalf of the Conservative Party, both at 4 Matthew Parker Street, London, SW1H 9HQ