The Prime Minister writes:

At the last election the British people backed us to finish the job we started in 2010 – to continue to clear the deficit, grow our economy and create millions more jobs.
As well as taking the difficult decisions to reduce the deficit so that we live within our means, we have always been clear that those who work hard should be rewarded.
By raising the personal allowance we have taken almost 4 million of the lowest paid in our country out of income tax. Today, the personal allowance will rise yet again, meaning that no one earning under £11,000 will pay any income tax. This will be a tax cut for over 30 million people, and puts us well on course to fulfil our commitment of raising the personal allowance to £12,500 by 2020.
You can find out how much you have saved since 2010, using our income tax calculator.
Thank you for your support as we continue to deliver for the working people of Britain in the months and years ahead.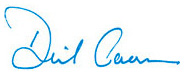 David Cameron

Promoted by Alan Mabbutt on behalf of the Conservative Party, both at 4 Matthew Parker Street, London, SW1H 9HQ